If You Had My Love
Jennifer Lopez
23 hours ago
Don't Be So Shy (Filatov & Karas Remix)
Imany
23 hours ago
Telephone (feat. Beyoncé)
Lady Gaga
23 hours ago
Better Place (From TROLLS Band Together)
*NSYNC
23 hours ago
Do They Know It's Christmas?
Band Aid
23 hours ago
Levitating
Dua Lipa
23 hours ago
Genie in a Bottle
Christina Aguilera
23 hours ago
Lay Low
Hans Zimmer, Geoff Zanelli, Klaus Badelt & Tiesto
23 hours ago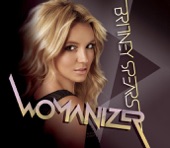 Womanizer
Britney Spears
23 hours ago
Merry Christmas
Elton John
23 hours ago
Afficher plus
CKBE The Beat 92.5 FM
Montreal's Perfect Mix
CKBE-FM 92.5 also known as 92.5 The Beat is an english language radio stations broadcasting from Quebec, Canada.
This station is one of the most popular rhythmic adult contemporary radio stations in Canada.
The Beat 92.5 is the station to tune in to listen to the perfect mix.
Catégories:&nbsp
R&B, Hip Hop
Fréquences CKBE The Beat 92.5 FM
Montréal: 92.5 FM
Horaire
| Temps | Programme |
| --- | --- |
| 00:00 - 05:30 | The Overnight Beat |
| 05:30 - 08:20 | Vinny and Nikki in the Morning - With Vinny Barrucco and Nikki Balch |
| 08:20 - 12:00 | The Beat of your Workday with Donna - With Donna Saker |
| 12:00 - 13:00 | The Beat's All-Request Lunch Hour - With Donna Saker |
| 13:00 - 17:00 | The Beat of your Workday - With CJ |
| 17:00 - 19:00 | The Beat 5@7 with Cat & Claudia - With Claudia Maarques and Cat Spencer |
| 19:00 - 21:00 | The Jeremy White Show - With Jeremy White |
| 21:00 - 23:30 | The Jeremy White Show - Extra - With Jeremy White and Meghan Kelly |
| 23:30 - 00:00 | Chill Beats |
| Temps | Programme |
| --- | --- |
| 00:00 - 05:30 | The Overnight Beat |
| 05:30 - 08:20 | Vinny and Nikki in the Morning - With Vinny Barrucco and Nikki Balch |
| 08:20 - 12:00 | The Beat of your Workday with Donna - With Donna Saker |
| 12:00 - 13:00 | The Beat's All-Request Lunch Hour - With Donna Saker |
| 13:00 - 17:00 | The Beat of your Workday - With CJ |
| 17:00 - 19:00 | The Beat 5@7 with Cat & Claudia - With Claudia Maarques and Cat Spencer |
| 19:00 - 21:00 | The Jeremy White Show - With Jeremy White |
| 21:00 - 23:30 | The Jeremy White Show - Extra - With Jeremy White and Meghan Kelly |
| 23:30 - 00:00 | Chill Beats |
| Temps | Programme |
| --- | --- |
| 00:00 - 05:30 | The Overnight Beat |
| 05:30 - 08:20 | Vinny and Nikki in the Morning - With Vinny Barrucco and Nikki Balch |
| 08:20 - 12:00 | The Beat of your Workday with Donna - With Donna Saker |
| 12:00 - 13:00 | The Beat's All-Request Lunch Hour - With Donna Saker |
| 13:00 - 17:00 | The Beat of your Workday - With CJ |
| 17:00 - 19:00 | The Beat 5@7 with Cat & Claudia - With Claudia Maarques and Cat Spencer |
| 19:00 - 21:00 | The Jeremy White Show - With Jeremy White |
| 21:00 - 23:30 | The Jeremy White Show - Extra - With Jeremy White and Meghan Kelly |
| 23:30 - 00:00 | Chill Beats |
| Temps | Programme |
| --- | --- |
| 00:00 - 05:30 | The Overnight Beat |
| 05:30 - 08:20 | Vinny and Nikki in the Morning - With Vinny Barrucco and Nikki Balch |
| 08:20 - 12:00 | The Beat of your Workday with Donna - With Donna Saker |
| 12:00 - 13:00 | The Beat's All-Request Lunch Hour - With Donna Saker |
| 13:00 - 17:00 | The Beat of your Workday - With CJ |
| 17:00 - 19:00 | The Beat 5@7 with Cat & Claudia - With Claudia Maarques and Cat Spencer |
| 19:00 - 21:00 | The Jeremy White Show - With Jeremy White |
| 21:00 - 23:30 | The Jeremy White Show - Extra - With Jeremy White and Meghan Kelly |
| 23:30 - 00:00 | Chill Beats |
| Temps | Programme |
| --- | --- |
| 05:30 - 08:20 | Vinny and Nikki in the Morning - With Vinny Barrucco and Nikki Balch |
| 08:20 - 12:00 | The Beat of your Workday with Donna - With Donna Saker |
| 12:00 - 13:00 | The Beat's All-Request Lunch Hour - With Donna Saker |
| 13:00 - 17:00 | The Beat of your Workday - With CJ |
| 17:00 - 21:00 | Friday Party Jam - With Meghan Kelly |
| 21:00 - 00:00 | Beatmix - With Meghan Kelly |
| Temps | Programme |
| --- | --- |
| 00:00 - 01:00 | Beatmix - With Meghan Kelly |
| 01:00 - 06:00 | The Overnight Beat Weekend |
| 06:00 - 09:00 | Weekend Breakfast Saturday - With Shaun McMahon |
| 09:00 - 12:00 | The Montreal HIT 40 - With Jeremy White |
| 12:00 - 17:00 | Feel Good Weekends - With Nat Lauzon |
| 17:00 - 21:00 | Saturday Party Jam - With Meghan Kelly |
| 21:00 - 00:00 | Beatmix - With Meghan Kelly |
| Temps | Programme |
| --- | --- |
| 00:00 - 01:00 | Beatmix - With Meghan Kelly |
| 01:00 - 06:00 | The Overnight Beat Weekend |
| 06:00 - 12:00 | Weekend Breakfast Sunday - With Shaun McMahon |
| 12:00 - 17:00 | Feel Good Weekends - With Nat Lauzon |
| 17:00 - 20:00 | The Montreal HIT 40 - With Jeremy White |
| 20:00 - 22:00 | The Canadian Hit 20 |
| 22:00 - 00:00 | Chill Beats |
Top Chansons
7 derniers jours:
1. Manuel Turizo - El Merengue
2. Teddy Swims - Lose Control
3. DJ Cassidy - If You Like Pina Coladas (feat. Rayvon)
4. Cash Cash - Tell It To My Heart
5. Ayra Starr - Rush
6. Dua Lipa - Houdini
7. JACE Carrillo - Eclipse
8. Hallotian - I'm Good (blue)
9. Paul Russell - Lil Boo Thang
10. Rêve - Contemporary Love
30 derniers jours:
1. Manuel Turizo - El Merengue
2. Teddy Swims - Lose Control
3. Cash Cash - Tell It To My Heart
4. Paul Russell - Lil Boo Thang
5. Miley Cyrus - Used To Be Young
6. JACE Carrillo - Eclipse
7. DJ Cassidy - If You Like Pina Coladas (feat. Rayvon)
8. Ayra Starr - Rush
9. Sia Furler - Gimme Love
10. Iamdoechii - What It Is (Block Boy) [feat. Kodak Black]
Contacts
Addresse:&nbsp
Place Bonaventure800 de la Gauchetière West, suite 1100Montreal (Quebec) H5A 1M1
Téléphone:&nbsp
514-767-9250
Réseaux sociaux
Partager
Commentaires
Découvrir radios par genre
Choisissez la ville de votre radio